Caribbean
The Caribbean is the ultimate hang out pool featuring more seating than any other pool. Full width entry steps do double duty as a seating area and gives the kids a place to play. Mid pool you will find more seating followed by deep end exit areas on either side of the pool. All in all the Caribbean is ready to party.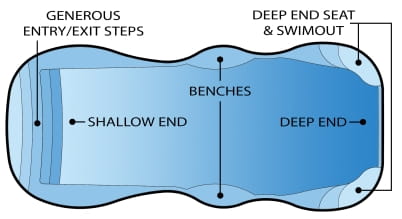 - Features & Benefits -
Smooth line design - Very landscape friendly
Large pool length seating areas - Great for entertaining and relaxing
360 Degree access - Multiple orientation options
Centered stair point - Allows left or right orientation
Get A Caribbean Pool Quote!
Lounger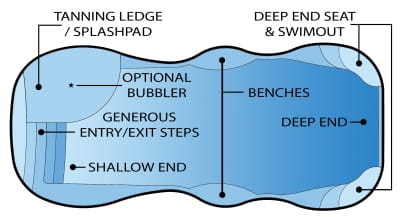 ---
1605 Shawnee Ave, Columbus, OH 43211 | Columbus
(614) 890-7665
Copyright Luxury Pools and Living 2005-2023