Why Fiberglass
Educated consumers are turning to fiberglass swimming pools
Many of our installations are for homeowners who are installing a new swimming pool for the second or third time. They have owned gunite and vinyl pools before and know all too well the headaches and COSTS associated with them. 'We just want a fiberglass pool, it makes so much sense' is a common statement we hear from customers.
Why not get it right the first time?
POOL COMPARISON CHART
If you are shopping for your first pool, don't make the mistake of learning about the differences in the various pool types the hard way. Our objective is to help you learn about the pros and cons of all pool types, so you can make your own educated decision. Our experience has been that a customer that has educated themselves on pool types typically buys fiberglass. A customer that has educated themselves on installation practices and quality standards lets us build their pool.
Speed of Installation
Perhaps the most impressive difference of our fiberglass pools over vinyl or concrete is the speed at which we can put them in. Your fiberglass swimming pool comes direct from our stock yard already plumbed with water returns, main drains, skimmers, spa jets, and even a water feature on some projects. The LED lighting as well as electric conduit is also installed. This means that in most cases you are swimming at the end of the FIRST day. Compare that to a concrete or liner pool that can take months to complete and during that time your backyard looks like a mess.
Smooth Finish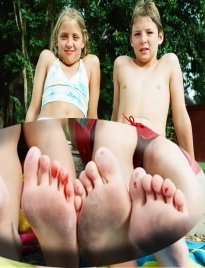 Fiberglass swimming pools have a smooth clean gel coat finish that is non-abrasive and does not hold dirt, algae, or hurt your swimming suits or kids feet! This makes for an easy pool to clean and care for and no POOL TOE. There are no sharp edges or rough finishes. Compare that to some pebble pools that are so abrasive they can harm your skin.
---
1605 Shawnee Ave, Columbus, OH 43211 | Columbus
(614) 890-7665
Copyright Luxury Pools and Living 2005-2023