Sydney Harbour
The Sydney Harbour is a true party pool. Its directional design is feature rich boasting deep and shallow lounging areas, two house side entry points, and a 4 person spill over spa. The Sydney also offers a full swim lane and is auto cover ready.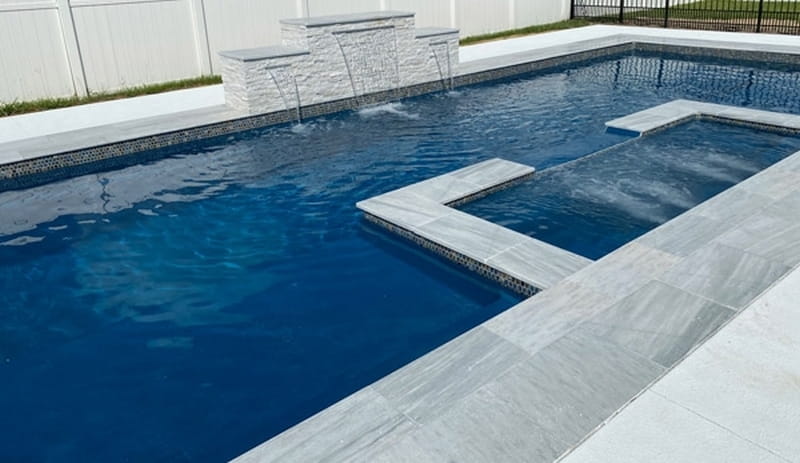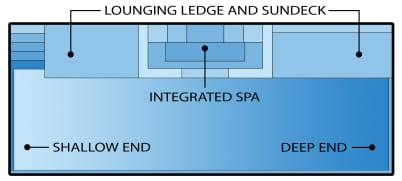 - Features & Benefits -
Large main swim lane - Great for swimming laps and games
Rectangular footprint - Ideal for automatic retractable safety covers
Large lounging areas - Great for entertaining and relaxing
Get A Sydney Harbour Pool Quote!
---
1605 Shawnee Ave, Columbus, OH 43211 | Columbus
(614) 890-7665
Copyright Luxury Pools and Living 2005-2023