Palm Beach
The Palm Beach proves that size matters. Featuring four large entry points, bench seating, generous scale, and an ultra wide footprint, the Palm Beach will fit large and medium pool spaces. With a true mirrored layout the Palm Beach can be oriented in a right or left hand space and is a perfect choice for an automatic cover.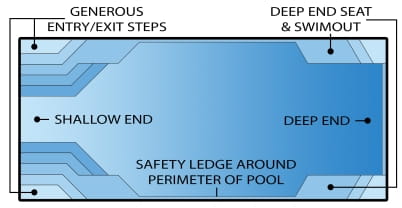 - Features & Benefits -
360 Degree access – Multiple orientation options
Symmetrical design - Allows left or right orientation
Large main swim lane - Great for swimming laps and games
Large stair entry - Easy access to enter and exit
Rectangular footprint - Ideal for automatic retractable safety covers
Rectangular footprint - Increased value - More pool for your investment
Ledge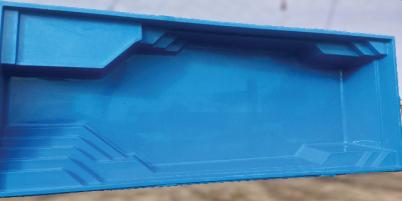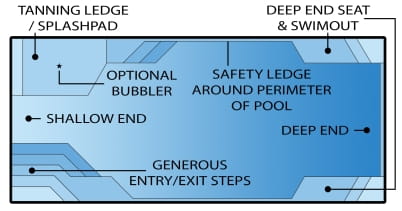 The 'Zero'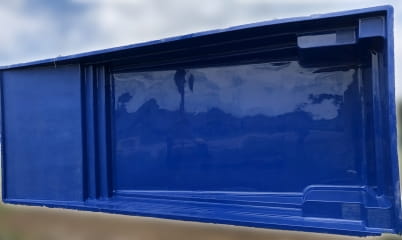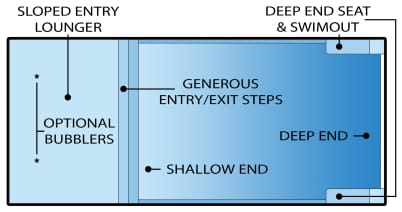 Get A Palm Beach Pool Quote!
---
Resort
For the ultimate in relaxation and back yard pampering the Resort Spa offers both a tanning ledge and integrated spa in one unit. Featuring an eight person spa and tanning space for up to four, the Resort Spa delivers on its name. The Resort is auto cover friendly and can be attached to the Palm Beach on any side, anyway you choose. How's that for design and flexibility?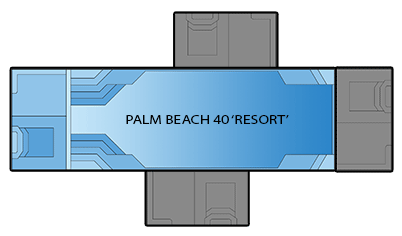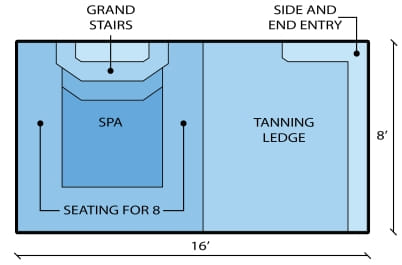 ---
1605 Shawnee Ave, Columbus, OH 43211 | Columbus
(614) 890-7665
Copyright Luxury Pools and Living 2005-2023