Why you should buy a vinyl pool.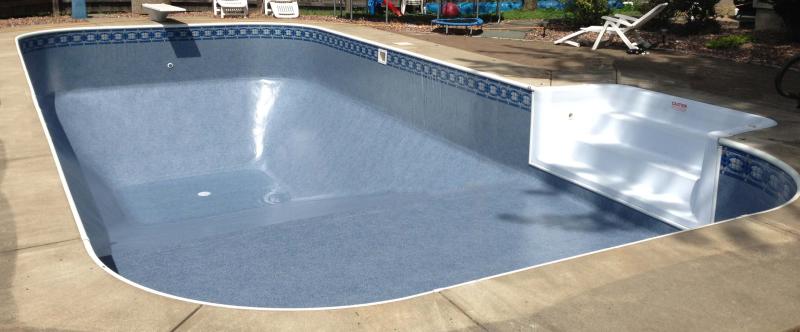 Yes you heard me correctly. There are people that should in fact buy a vinyl liner pool. I estimate that somewhere around 5% of residential in-ground pool buyers should look at installing a vinyl liner swimming pool. There are some customer that have a project parameters that just can't always be accomplished with fiberglass pools. This segment of the market is typically going to fall into needing one of the following: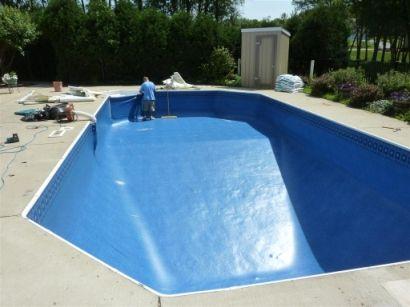 Custom shaped, sized, and depth vinyl pool
Need a highly custom shape or size

Some clients have a very specific size, shape, or design that compliments an existing landscape or house shape that they would like to match. This past season we were unable to help a couple families that fell in this category.

The first customer was a gentlemen that had a competitive diver in his family. The project called for a swimming pool that very closely resembled a competitive diving pool in its overall dimension and depth. The in-ground pool was to be in the range of 40 feet wide 60 feet long and over 12 feet deep. Needless to say the fiberglass pool industry does not provide such a model. The client looked at gunite as a first option but ultimately elected to go with a vinyl pool given its initial cost savings over a concrete pool.

The other family was looking for a swimming pool that exactly complemented the angle and dimension of their newly built home. The pool was to be shaped approximately like a boomerang and follow the outline of the house. Again this was not a pool shape and size that fiberglass pool industry offered.

Unique custom depth

Even though fiberglass manufacturers provide a large variety of in-ground pool shapes and depths occasionally we will have a customer who has a very specific shape profile in mind. Three foot flat bottom, sport bottom, multi-level, etc. These types of swimming pools can be cool but very much limit the use of the pool. The demand and market for them is so small that the industry has chosen not to provide too many. Even though we can usually educate a customer into what is going to more broadly serve their family sometimes we just are not able to give a customer what they want.

Low budget

Swimming pool budget is probably the most common reason that customers do or should look at vinyl. The typical story I hear from a client is "I have $30,000 total, and I want a 15x31 fully installed with concrete. Also, I'm moving in 3 years, and so I don't care about warranty or the cost of long term ownership like liner replacements." That's a tight budget for that size of inground pool. You may be able to pull that together with a strip down vinyl pool with 2'-3' of concrete on all sides but a vinyl is the only in-ground pool type that has a chance. In most cases we will try to explain again the real costs of owning a vinyl pool vs. fiberglass but often to no avail.
The take home is that though there are some people that may be served better with a vinyl pool most typical families will be served best with a fiberglass pool. From style, to investment, to ownership cost, and maintenance, fiberglass pools just make sense.
---
1605 Shawnee Ave, Columbus, OH 43211 | Columbus
(614) 890-7665
Copyright Luxury Pools and Living 2005-2023