Pool Buying Mistake No Builder Will Tell You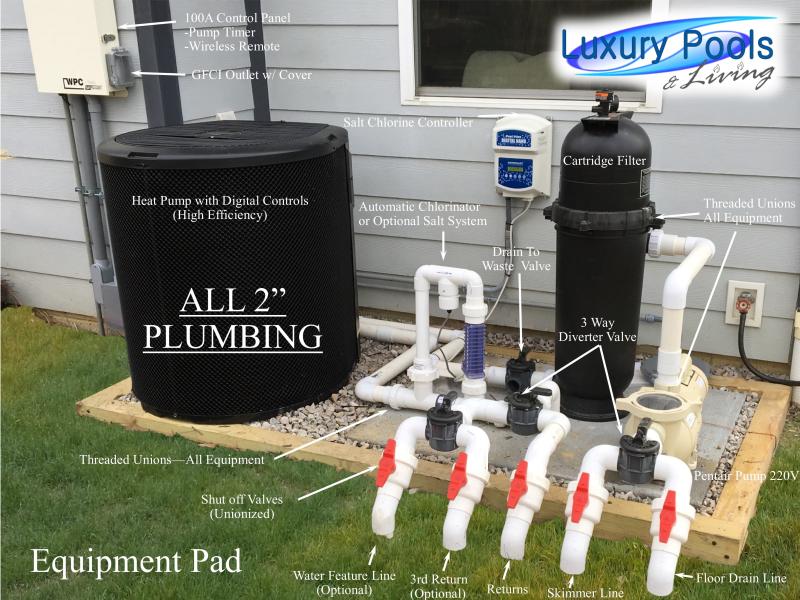 The process of learning about and deciding how to purchase an in ground pool can be long and confusing. The ownership experience is often an overlooked part of that process. Nearly no one talks about it and inground pool owners don't even consider it until after the project is complete. We know that vinyl liners need replaced, fiberglass last forever but can't be changed, and concrete needs to be resurfaced regularly but beyond that what is swimming pool ownership and service REALLY going to look like. Perhaps more importantly... How is the pool installer going to support you after the in-ground pool is complete? Will the equipment and systems be user-friendly and will you be able to be comfortable with them? What is the process of testing your water and how do you know you are doing it correctly?
To support our customers and give them the tools and reference information they need, we have created the basic videos below on how to take care of and service a Luxury Pool. These videos are intended to serve as a back-up in case a customer forgets something from our 'Pool School' meeting. They are clearly not HOLLYWOOD produced.... BUT they can give you some real insight on what you can expect when it comes time to own and work on YOUR new Luxury Pool.
If your still trying to establish a budget and decide what swimming pool is right for you please feel free to use our FIBERGLASS POOL BUDGET CALCULATOR to find out how much a fiberglass pool costs today!
Thank you again for your continued interest in our company. Please let us know if there is anything we can do to help you.
---
1605 Shawnee Ave, Columbus, OH 43211 | Columbus
(614) 890-7665
Copyright Luxury Pools and Living 2005-2023