My Drain To Waste Valve Is Leaking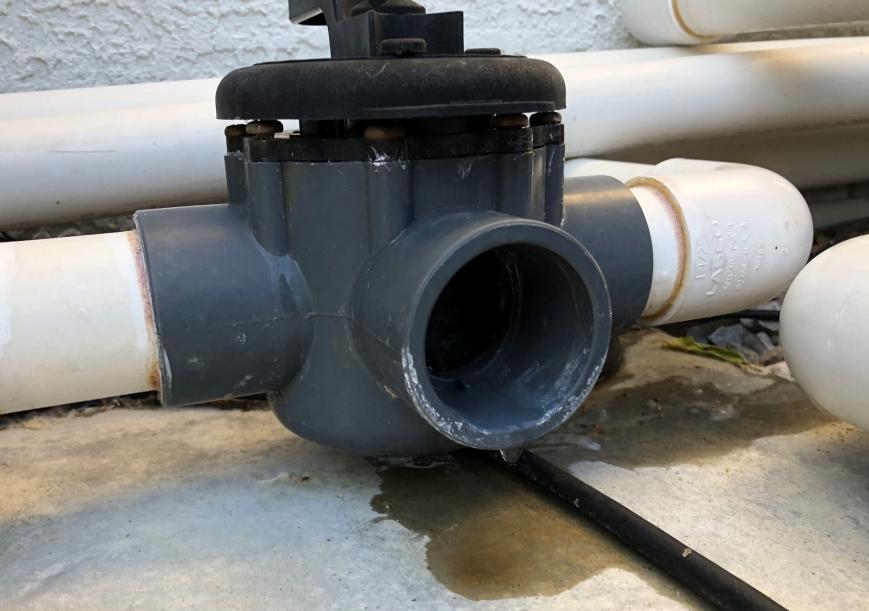 It is not uncommon for the drain to waste valve to develop a small leak and drip onto the equipment pad. They need occasional lubricant applied (magic lube silicone grease) the same as any O ring or seal on your pad does.
There are some situations where the nylon seal in the valve becomes damaged from a piece of debris (sand / rock) being in the valve when you close or open it. When this happens we recommend swapping the innards of the drain to waste valve with the innards of a suction manifold or return manifold valve. It is less likely that those valves have damage and frankly is not a huge deal if they experience a small bit of blow by. Purchasing a new valve is not out of the question, but they are fairly expensive and can require some plumbing rework to install. We strongly suggest a swap out of the valve guts prior to a replacement.
---
1605 Shawnee Ave, Columbus, OH 43211 | Columbus
(614) 890-7665
Copyright Luxury Pools and Living 2005-2023