Fiberglass Pools and Ground Water - When is too high?

Below is an email that we sent out to all of our customers last week. After some great feedback form fiberglass pool owners I thought I would share it on the blog. Here ya Go!
Via Email 12/19/13: You have probably heard we have a VERY wet forecast the next few days. I wanted to reach out and refresh your memory about groundwater.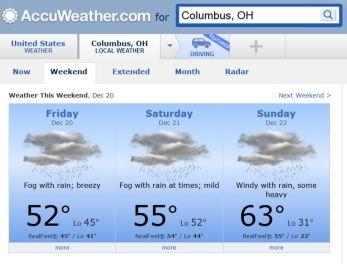 Wet forecast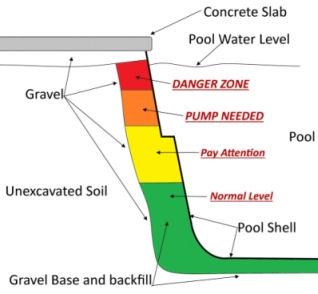 Groundwater illustration
What is a sump tube and what does it do?
Under most conditions ground water around the fiberglass pool is not a factor. HOWEVER, the conditions are just 'wrong' so to speak to put your in-ground pool at risk. The ground is VERY saturated and the forecast is for up to 3" of rain. 'Flooding is possible' were the bad words I heard on the news this morning.
As you know your in ground pool is equipped with a sump tube that allows you to see the water around / under the fiberglass pool. If your swimming pool is in a low or flat area it's time to look inside and see where the water is in relationship to the water level in the pool. The chart below will give you a guide as to how to access the water level under your pool and what you should do if anything.
The VIDEO to the left will walk you through the process of installing a pump should it be needed. Again most inground pools should not need action. We just want to make sure you are comfortable with your fiberglass pool operation and care.
Should you have any questions concerning your groundwater level and what you can do, please feel free to reach out to me directly.
Thanks – Matthew
---
1605 Shawnee Ave, Columbus, OH 43211 | Columbus
(614) 890-7665
Copyright Luxury Pools and Living 2005-2023